Denver Public Schools ('21-22)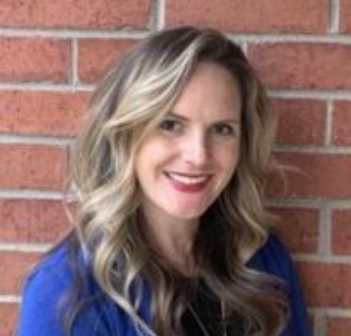 Cignition has been open to growing their program as interest increases and is conscientious in their alignment to our district's curriculum and assessments.
Across the District, students had an absolute gain of

12.1% growth

in their diagnostic scores.

If a student met all three of our key metrics (36 contact hours, 70% attendance, 80% engagement), their average absolute gain was

19.4%.

88% of students with at least 70% attendance

in their Cignition sessions met Denver's goal for growth over the year.
Cignition partnered with Denver Public Schools (DPS) in the 2021-22 school year to offer online math tutoring for grades 4 -12 students. Our math tutoring was offered to schools by the District as part of their "Transition Priorities," set by the leadership as a response to the challenges and opportunities created by the COVID-19 pandemic (Understanding District Priorities). Our agreement with DPS was a performance-based contract, which ties compensation to student outcomes (EdWeek - Performance-Based Contracts). The implementation included Transformative Social-Emotional and Academic Learning (TSEAL) practices designed to support DPS's Social-Emotional and Mental Health transition priority (Understanding District Priorities). These practices were developed in partnership with DPS and implemented by our staff and tutors.
During the school year, student enrollment grew over 400% from initial to full deployment of services, ultimately serving 1,000+ students. When asked about critical factors in choosing a tutoring vendor, Bridgett Bird, Senior Manager of Academic Programs and Planning at DPS commented, "We don't want to have a ton of vendors. Scalability [is a critical factor.]" We launched services in Denver on October 4, 2021, with sessions at 3 schools, 201 students, and 52 groups. (Tutoring groups are constituted of 3 or 4 students, homogeneously grouped by math proficiency, to facilitate Cignition's collaborative, inquiry-based learning approach.) By March of 2022, we had served 19 schools, 1069 students, and 272 individual groups. At the end of the school year, we had provided 15421 math tutoring sessions by 196 different tutors. We added a technology helpline for teachers, parents, students, and a local site administrator to assist schools in their implementation.
DPS is known for individual school autonomy (Colorado Chalkbeat), with district leaders embracing the "portfolio model." (Chalkbeat - Portfolio Model) As a result, we provided a variety of implementation models across the district. Specifically, it was part of the grade-level coaching and tutoring provided as a school choice, an initiative of DPS's priority, "Accelerating Learning by Re-envisioning Education." School autonomy enabled the staff at each school to envision a unique way to use our services, including:
Differentiated instruction for all 4th and 5th-grade students at one school

A mixture of grade-level tutoring focused on conceptual mastery and homework help for 9th-grade students with a 90-minute block schedule

Before and after school sessions for students identified for services by their test scores

GED support for students in an alternative school setting
And, although all deployments did not lend themselves to a comprehensive set of student performance measurements, we saw an average of 12.1% absolute gain score increase across every student who completed a pre-and post-diagnostic assessment.
Each implementation was crafted through weekly meetings with school personnel, the DPS Expanded Academic Learning (EAL) team, and Cignition staff. The focus remained consistent: a high dosage of grade-level content. Group size was overwhelmingly set at 3 or 4 students, though exceptions were made for special cases. We designed content aligned with DPS's scope and sequence, and teachers identified unique learning progressions for their students. From this experience, our engineers developed a tool to allow teachers to select specific content areas for upcoming tutoring sessions.
Data collection and reporting were central to measuring results and monitoring progress. Key metrics were determined, and we crafted our data collection, reporting tools, and processes to align with DPS's needs. Weekly updates at the school and district level included data review to track progress and make necessary adjustments. The engineering team created a reporting tool to allow DPS leadership to examine data from the district to the student levels. We collaborated with the EAL team to provide personalized data reporting to leadership. When asked about our data-informed approach, Bird said, "We got better and better at sharing that data with schools. The platform that has been developed right now has been amazing at giving information to schools."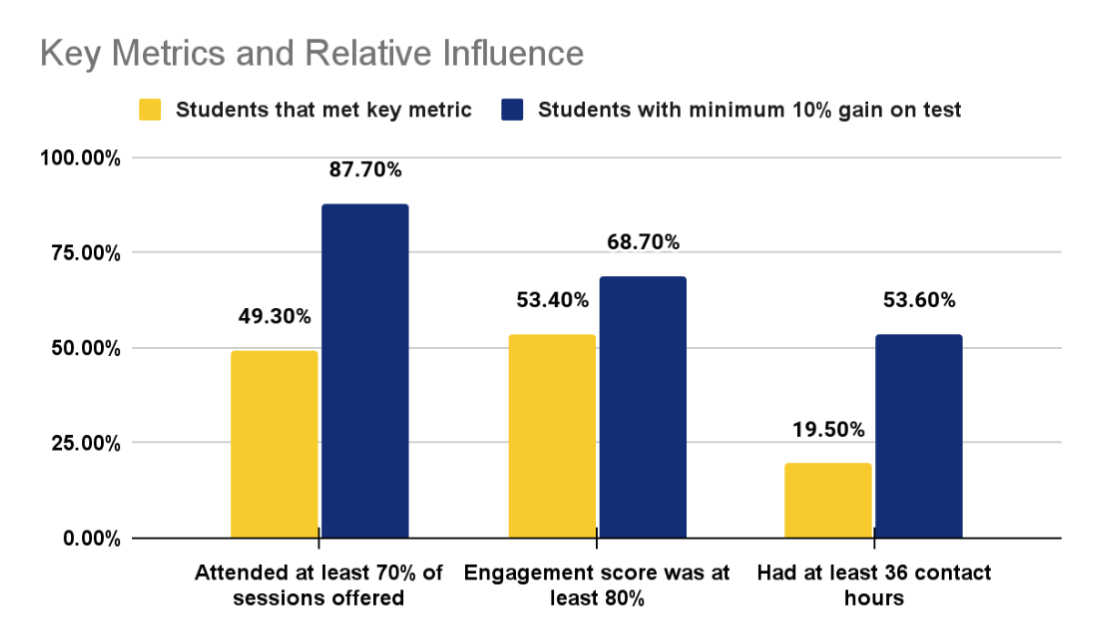 Bird said, "It's hard to tell on a piece of paper, but adaptability has proven itself to be important in this new world of high-impact tutoring. One thing that has been greatly appreciated on our part, with Cigniton, is their ability to adapt and pivot."
Because of the demands made by economies of scale, public education is often reduced to cookie-cutter approaches. Students, teachers, and districts are not served well because they are offered "one-size-fits-all" solutions. In contrast, the Cignition/DPS partnership demonstrated our ability to adapt our services, personalize our tools to match district needs, and scale quickly, all while providing excellent, effective math tutoring. We offer a different experience, a bespoke solution developed in concert with our partners.
Senior Manager Bird summed up the relationship this way: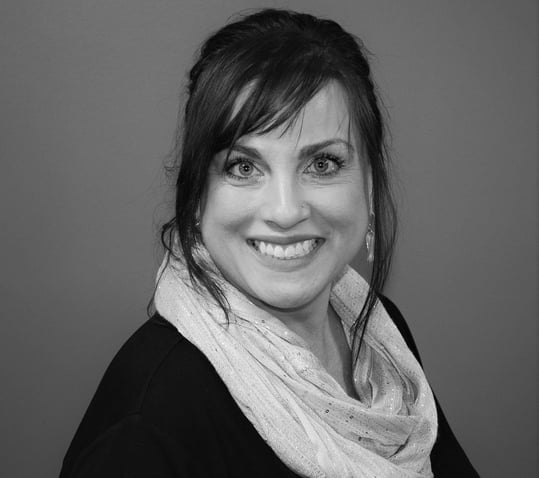 Cignition has been so responsive and it has actually been a PARTNERSHIP. Everyone has been seeking to improve. The robust data system that's now in place is really important to share, and the personal touch that Cignition has is important as well. The personable way that we were able to work through issues...it set Cignition apart. I don't want to look through an RFP response and feel like it was cut and pasted. A personal response is what we looked for and Cignition followed through on the partnership.
Going forward, we are adding several features to improve student outcomes in Denver.
Teachers will be able to select standards to be covered and the time frame for those sessions to more closely align our efforts with their classroom.
Assessments will measure the learning gains in reference to the specific standards that were covered in the student's group.
Assessments will provide a standards analysis so that teachers and tutors may help identify misconceptions and address individual student needs.
An improved feedback tool to communicate student interim progress to their instructors more accurately.
Goal-setting exercises, as well as digital badges to increase student engagement.
We're continuing our partnership with Denver Public Schools for the 2022-2023 school year and expect to see even better student impact!
Impact Your Students Today
Cignition's pool of expert math tutors are ready to help your students succeed, inside and outside of school time. Learn more about incorporating Cignition tutors into your classroom and after school programs