K-12 Math & ELA Virtual Tutoring
Building conceptual understanding, one engaged learner at a time.

Cignition delivers high-impact K-12 tutoring, led by experienced educators who produce proven, repeatable results in student success. Our research-based approach focuses on data-informed instruction and collaborative learning, encouraging student-to-student interaction to build deep conceptual understanding.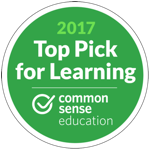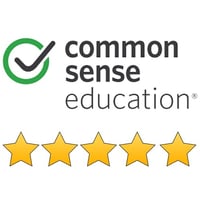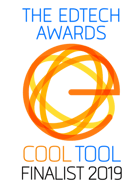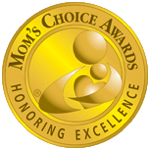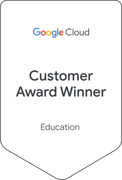 We change the way your students interact with material and each other by delivering in-school and at-home high-impact online tutoring.
Driven by research that doubles the effect size of previous studies, and personalized sessions to meet individual needs, your student(s) gets proper support after being matched with their ideal tutor.
The traditional instructor-led model gets flipped on its head, and by encouraging peer interaction and facilitating student agency, we allow students to lead the way toward building their conceptual understanding.
A Step Beyond Traditional Tutors
Our large corps of certified teachers, averaging over a decade of classroom experience, have access to a uniquely comprehensive program, including insightful progress tracking, performance data, and standards-aligned lessons.
We work hand-in-hand with district and school administrators to understand your student's specific learning needs, matching the right experience and when needed, instructional specialties (ELL, dyscalculia, etc.) to ensure successful outcomes.


To effectively optimize, and most importantly sustain program efficacy, we focus on the critical components of academic and social-emotional success.
Structuring our sessions to ensure learning acceleration, as opposed to remediation, allows us to make the most of our limited time with students. Building equity and a program that ensures learning recovery go hand in hand with improving overall confidence in the classroom.
Cignition's pool of expert math and ELA tutors are ready to help your students succeed, inside and outside of the classroom. Find a few testimonials from existing partners below.
We have successfully launched after-school tutoring in 5 elementary schools this late fall into the winter and are looking into expanding the project this spring. The Cignition team is responsive and flexible with our requests. We have regularly scheduled weekly check-ins to review attendance and perception data to inform our outcomes.

Eric Ferguson
Direct of Teaching and Learning, Bellevue School District
Working with Cignition has been a mutually beneficial experience. They are highly responsive and flexible in their model. Cignition has been open to growing the program as interest increases and is conscientious in their alignment to our district's curriculum and assessments.

Brittany Miller, Ph.D.
Senior Director, Expanded Academic Learning, Denver Public Schools
The overwhelming response from educators in our schools and the students has been positive. Students have enjoyed interacting with their virtual Cignition tutors and engaging collaboratively in meaningful mathematics with their peers. The lessons our students engaged in with their Cignition tutors were grounded in effective mathematics teaching practices.

Hilary Morgan
Coordinator of Mathematics, Lexington County School District One
Cignition, Inc. has been a wonderful partner in getting a virtual tutoring program launched at seven Baltimore City Schools for 394 current 6th-grade students in Fall 2021. Cignition worked in close collaboration with our office, OMIT, and math content liaisons to set up the tutoring structures at these schools. Cignition sends weekly updates on attendance, student engagement, and teacher feedback. Communication is a vital part of any partnership and Cignition exceeds these expectations.

Kerry Steinbrenner
Coordinator of Mathematics, Baltimore City Public Schools
We loved how easy Cignition was to schedule and administer to students at our school. It required little to set up and get running from a school standpoint. Mark was flexible to our needs and was quick to respond. Kids and families appreciated the flexibility to access tutoring from home or at school. Thanks, and we look forward to continuing to use math tutoring in the future, as well as literacy if we can!

Emily Volkert
Assistant Principal, Centennial Elementary, Denver Public Schools
Our Latest News and Articles
Impact Your Students Today
Empower your students to achieve the success they're capable of and match them with the right tutor - inside or outside of the classroom!

Stay up to date on all things Cignition. Join our quarterly newsletter!